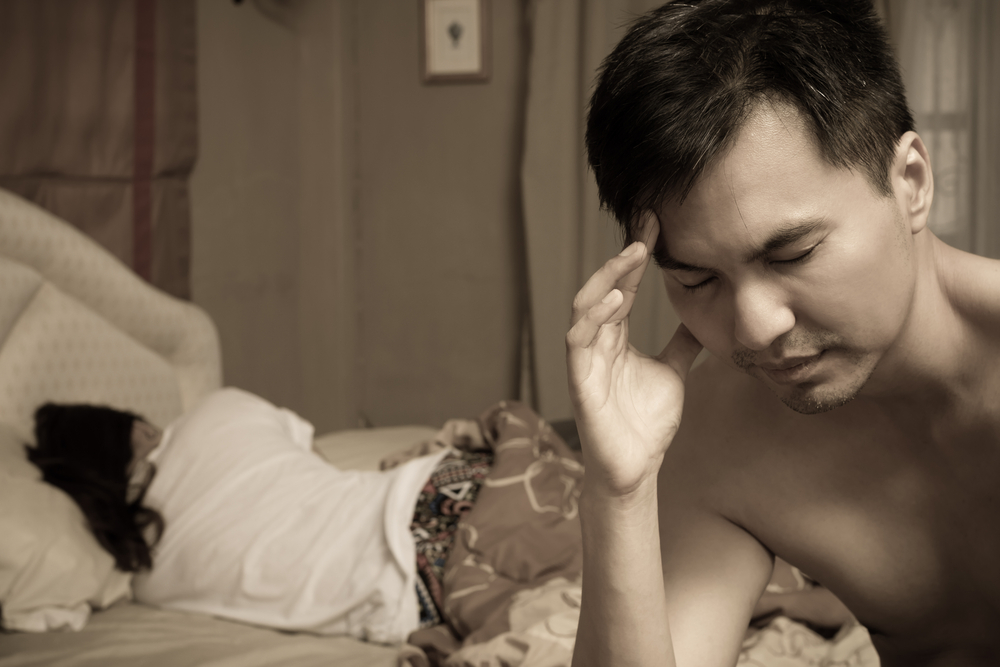 Erectile dysfunction is usually thought of as a condition of the aged. Certainly, the older a man gets, the higher his chances of acquiring it. Men in their 60s and 70s are most prone. But it can affect a man at any age. There may be a larger number of younger men experiencing it today than ever before. We aren't sure since years ago, before the advent of Viagra, men were far less likely to report it. Now that ED commercials have somewhat rolled back the stigma, many more men are coming forward. With younger men, it can often be a serious condition, substance abuse, obesity, or a hormone imbalance.
One issue becoming increasingly more common is porn-induced erectile dysfunction. With pornography at every man's fingertips, it can be hard to tear one's self away. Some are spending hours at a time viewing online porn. After one, two, or even several bouts of masturbation, when it comes times to perform with their partner, they have an inability to rise to the occasion.
The thing about internet porn is, it gives false impressions about sex. A man can get any kind of image he wants. Due to this, his mind may become accustomed to the porn he likes, and so he disassociates sex from orgasm, and instead begin to associate it with porn-induced masturbation instead. This not only affects the man, but his partner as well. Any man suffering from ED caused by porn viewing should take a break from internet pornography for a few months. He should also stop masturbating for a prolonged period as well, perhaps a few weeks or so. This is done in hopes of resetting the mind to point zero.
The man has basically conditioned himself to respond a certain way to a specific stimuli. Take that away, and the conditioning should slowly fade. It also helps to get checked out by a physician or urologist. Though it may seem porn-related, the majority of the time, an underlying health issue is causing ED. That issue may be very dangerous. So it pays to get checked out.